14th Annual Pardeeville Community Car & Truck Show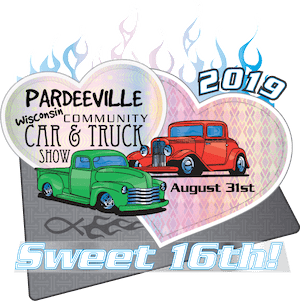 A BIG thank you to everyone!
It is with heartfelt gratitude in humbleness that we wish to thank everyone who attended and/or had a part in making the 2017 Pardeeville Community Car & Truck Show a success this year. Each person from the prayers on our behalf, to baking of homemade pies, to working on the grounds at the various departments such as concessions, judging, parking, to donating items for the Silent Auction, to giving of your time and/or monetary donations is appreciated more than our words can express.
See you next year! Enjoy the music, visit with folks, and plan on a great day in beautiful Chandler Park!
Chandler Park, Chandler Park Dr, Pardeeville, WI 53954
Largest Carshow in the area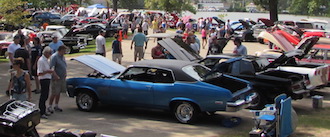 900+ cars, food & fun
2017 Carshow Magazine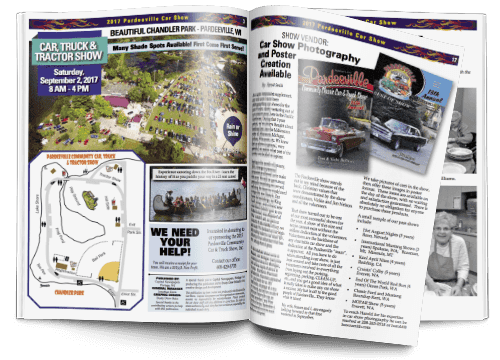 Download our 24 page full color 2017 Carshow Magazine, full of stories and great info about the Show.
Download the Magazine (13MB)
Download the Flyer (3MB)